Everyone has mold...
...but not everyone has a mold problem.
Mold is everywhere, and given the proper conditions, mold can become a BIG issue. Let us help you determine if you have a mold problem and what you can do to fix it!
HOME OWNERS
Commercial
Indoor Air Quality & Mold Testing
Mold Inspection
Mold Assesment
Mold Remediation
Mold Prevention

Disinfectant Cleaning Service
Moisture Control

Crawlspace Mold & Moisture Remediation

HVAC & Duct Cleaning

Dryer Vent Cleaning
Who has mold?
The answer is…..You do.  Mold is a naturally occurring organism that is found in virtually every environment.  We live with mold everywhere we go. It's in the air that we breathe when we go outside and it's in the air we breathe when we go inside.
What is mold?
All molds are fungi, but not all fungi are mold.  Mold has a purpose in nature, it decomposes organic matter.  If it weren't for mold we would all be living under miles of leaf debris as the trees shed their foliage.  There are an undetermined number of different types of mold with estimates as low as tens of thousands up to three hundred thousand.  They reproduce asexually by releasing spores into the air which only require moisture and a food source to live and continue the reproductive cycle.  Molds generally like warm, damp, humid conditions.
What does mold need to live?
Mold only needs two things to live: moisture and a food source.  Moisture is readily available in a variety of ways.  Water in any form is an obvious contributor to moisture as rain, condensation, puddling or standing water from a leak or uneven grading of a property, and humidity.  Humidity is the most consistent influence on moisture levels.  It's how we measure the amount of water vapor in the air. We quantify the levels of humidity using a percentage.  This can be a little misleading because warm air can hold more moisture than cool air.  To explain this I'll use a humidity of 70%.  In January, a 70% humidity reading would not feel the same or be as problematic as 70% humidity in July.  Think of it as, if you had warm air that can hold more moisture than cool air as being similar to a 5 gallon.  And then think of cool air that can hold less moisture than warm air as a 1 gallon bucket.  A 5 gallon bucket 70% full is not the same as a 1 gallon bucket 70% full.  Does that make sense?  The second thing mold needs to live is a food source.  As said earlier, molds' purpose in nature is to decompose organic matter.  We live in a cellulose world where just about everything is an organic material, from the shoes in our closets to roofs of our homes and everything in between. 
How does mold become problematic?
Mold will become a problem in any environment that has excessive moisture.  Whether it's standing water in a crawlspace, a roof leak in the attic, or the dampness under a compost pile, mold will grow and thrive with enough moisture.  By controlling moisture, you control the mold, it's that simple.
How do I control the moisture in my Home?
Fortunately, the hardest part is already done when you move into a home with air conditioning.  Your HVAC system does several things that assist you in controlling the moisture levels in your home. First, it conditions the air.  It allows you to control the air temperature which is important because cool air holds less moisture than warm air.  Secondly, it creates air flow.  Moving air is cooler air and therefore holds less moisture.  Using your ceiling fans also helps in this process.  Thirdly, and most importantly, it is a dehumidifier.  It will extract moisture from the air if it is properly installed and maintained.  Ideally, you want the indoor humidity level to be less than 50%.  It can fluctuate up to around 55% and still be acceptable but as you approach 60% or higher then problems can begin to appear.   The next aspect of moisture control inside the home is allowing sufficient air flow.  By closing off rooms or over packing closets it restricts the amount of air flow into these spaces.  This will give humidity levels a chance to rise and could possibly result in condensation, another more substantial form of moisture.  Remember, moving air is cooler air and cooler air holds less moisture.
How do I identify if I have a mold "problem"?
To the untrained eye mold growth can be misidentified or misunderstood.  The only way to have a mold situation identified is to have a certified mold inspector to do an analysis.  Most situations with visible mold growth present can be diagnosed by an experienced inspector as to what a potential cause could be and how to fix the situation.  However, with mold you can't always see what you've got.  Taking air analysis is the best way an inspector can identify the types and levels of the mold present. 
Where in my home would I most likely find mold growth?
The best places to look to see if you have any indication of a mold situation are: the crawlspace, the attic, the area where the water heater is kept, the laundry room, around the dishwasher, behind the refrigerator, under all sinks, in closets, behind furniture to close to the walls, around windows and chimneys, and around tubs and showers.
If mold is identified in my home how do I get rid of it?
The industry standard is anything less than 10 square feet you won't require the services of a professional.  Anything larger than 10 square feet you will need to hire a mold remediation specialist.   Any contractor that does not have the proper certification or insurance could potentially make a small problem into a big one.  There are standard protocols that all certified remediators will follow using the IICRCIS520 standards.  These standards detail the requirements of mold remediation to include the use of proper equipment such as HEPA filtration of the vacuums and air handlers, containment of the contaminated work area as needed, the use of fungicides, and the practice of obtaining air samples before and after the remediation.
Commercial Mold Remediation
Previous Commercial Projects:
At Coastal Carolina Mold Experts, we have successfully completed many commercial projects.  Here are several examples:
Schools
Beaufort County schools, Marion County schools, Florence County schools, Pasquotank County schools, East Carolina University, Francis Marion University, Coastal Carolina University and many more.
Government Buildings
Bertie County DRC building, Bertie County Tax Office, Pitt Social Security office, Pasquotank County Police Station, Sunset Beach Town Hall, Hyde County Prison, Martin County Prison, Hew Hanover County Fire Stations (several different stations) Pender County Fire Stations (several different stations, and many more.
Hospitals
Vidant Hospital, Brody School of Medicine, Carolinas Hospital System, as well as many private practices.
Community Buildings
Elizabeth City Boys and Girls Club, First Baptist Church in Elizabethtown, St. Peters Catholic Church in Greenville, First Presbyterian Church in Morehead City, Mimosa Bay Clubhouse, and many more. 
We also work extensively with:
Contractors, Realtors, Home Builders, Home Renovators, Fire & Water Recovery companies, HVAC companies, Plumbers, Exterminators, Insulation companies, Electricians, and many more professionals to be named.
What Service Can Coastal Carolina Mold Experts, LLC Provide?
CCME is a complete mold assessment and remediation company that can provide information and analysis in reference to any mold issue, as well as the ability to remediate and clean any mold growth. These services are provided as assessments, consultations, or inspections.
What Is a Mold Consultation?
A mold consultation is the most basic service provided by Coastal Carolina Mold Experts. When there is a potential problem with mold, CCME will come in and address any concerns our clients have. Any areas discussed will be looked over to offer proper advice as to what the issues are and what can be done to improve the situation. This service is fairly broad in scope and addresses general issues that may come up in a variety of settings. The findings are presented verbally and doesn't have any documentation associated with it.
What Is a Mold Assessment?
A mold assessment is more comprehensive in scope of work and can be done to address the needs of specific properties. The property will be thoroughly inspected to identify all contributing factors and causes of the mold growth. Once the assessment is complete, CCME will generate a summary letter to document on site observations and recommendations for the property.
What Is a Mold Inspection?
A mold inspection is a complete and detailed analysis of any property. This service includes a physical inspection, moisture readings, temperature and Relative humidity readings, and lab samples. We will inspect each structure from attic to crawlspace to find the areas of moisture intrusion and any subsequent mold growth. A minimum of two (2) air samples will be collected to do a comparative analysis to determine the extent of any mold issue. The findings from the inspection and the lab results are documented in a summary letter and lab report.
What Are the Standards to Determine If a Mold Problem Exists?
Our first step is to determine the cause of the initial moisture intrusion. The only way to have a mold issue is to have a moisture issue. Next, we take lab samples to determine the types and levels of the mold growth. We take one (1) outside sample and at least one (1) sample is from inside the property. The results of the sampling will establish the types and levels of mold present. There isn't an industry standard to determine if mold levels are problematic, so one sample is from outside the property to determine the typical fungal community at that location and allow for a comparative analysis. When compared, the outside sample should show higher or equal levels to the inside. When the inside sample is higher, it's an indication that the conditions inside are more conducive to grow mold than outside. We are not supposed to grow more mold then mother nature needs and this tells us there is currently a problem.
When a Mold Problem Is Identified, How is It Cleaned Up?
Any remediation will be specific to the property itself. There are so many contributing factors that allow moisture into, under, or around any location that each site must be assessed individually.
What Kind of Equipment is Used in Mold Remediation?
For an interior remediation several pieces of equipment are typical for any project. Dehumidifiers and HEPA filtered air scrubbers are essential to decontaminate the air, and the proper antimicrobial product must be used to eradicate the mold spores. The dehumidifier takes moisture out of the air to create a dry environment. The magic number for mold growth is 60% Relative humidity (Rh). Anytime the Rh reaches or exceeds 60% there is enough moisture in the air to promote mold growth. HEPA filtered air scrubbers remove particulates and mold spores from the air. During the remediation, mold spores will be disturbed and end up suspended in the air. The levels of mold in the contaminated areas usually goes up before it comes back down. The reduction occurs once the HEPA filtered air scrubbers have had time to remove the excess mold. The products used by CCME are all EPA registered products for mold remediation. We use several different products determined by the scope of work. Some of these products are for the treatment of mold, some for the prevention of mold, and some to remove the discoloration left behind from mold. We are always trying to find the best product we can to ensure the remediation is highly effective. BLEACH is NOT an acceptable product for mold remediation. It does NOT "kill" mold, it removes discoloration only and has no fungicidal capabilities. Additional pieces of equipment useful in mold remediation are: HEPA filtered vacuum, spray equipment (pump sprayer or airless sprayer), protective equipment, cloth wipes, brooms, mops, and similar types of cleaning utensils. For a crawlspace remediation HEPA filtered air scrubbers are not used.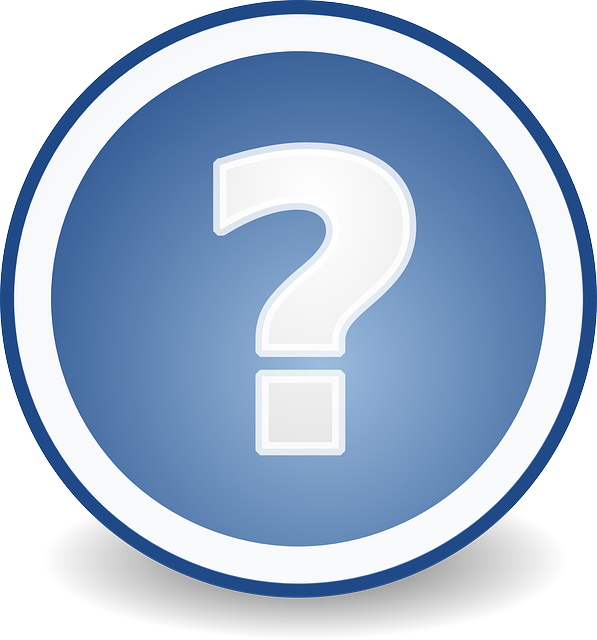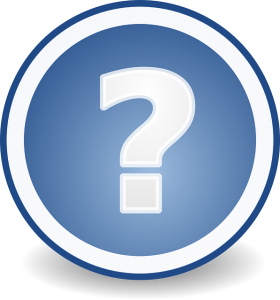 One of the most common mold myths is the term "BLACK MOLD". The color of mold is determined by the type of nutrients it can absorb from the material it is living on. To say "I have black mold" is like saying I have a black dog. It tells what color the dog is but it does not identify what type. Unless lab analysis has identified Stachybotrys (the actual "black mold"), that is a slim mold and very problematic, than you don't have it.
The next big myth is that mold can be remediated by using bleach. This is not only wrong but it can also become a contributing factor in the continuing growth of the mold. Bleach doesn't have any fungicidal capabilities what so ever. It can be used once the mold has been treated with the proper chemicals to remove staining but to use it, especially mixed with water, as a treatment you would only be adding moisture to mold.
Another myth would be that mold is deadly. To the general public the statement would be false. To anyone with hypersensitivities to mold, they could feel some adverse health effects from being around even acceptable mold levels. Mold is an allergen and can exhibit allergic potentials in different people as they can be affected by mycotoxins. The mycotoxins are what are produced by mold that can cause these adverse health effects and levels of production vary between the types of molds. This is why it is important to hire a certified inspector with experience to be able to interpret the lab results.
"Kenny and the folks at Coastal Carolina Mold Experts REALLY know what they are doing!
"The people at Coastal Carolina Mold Experts were quick, honest and affordable. "
Or use the form below and we'll follow up with you.